Rainbow Digest April 2023
14 countries support infringement against Hungary, Slovakia discusses to make LGR impossible, and much more…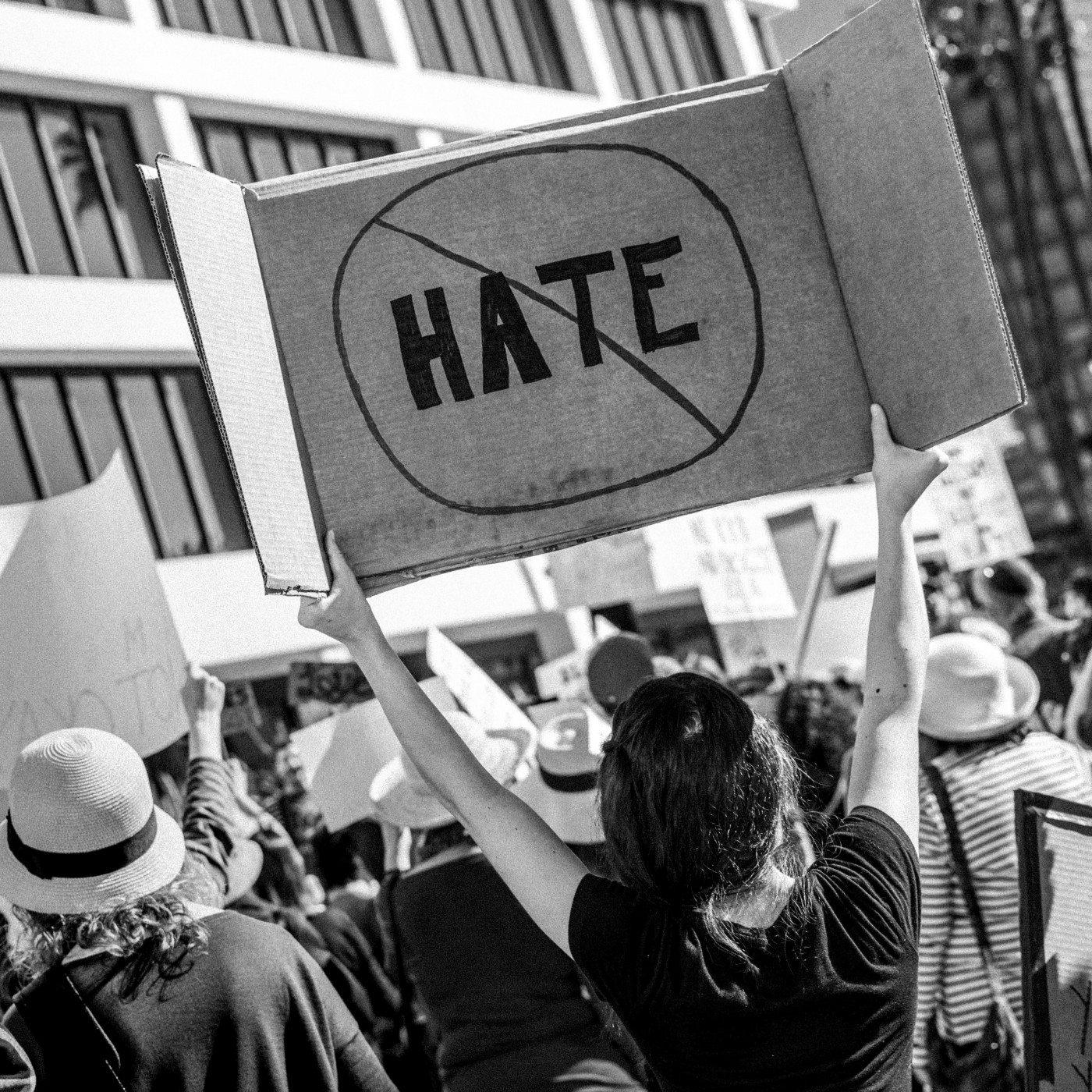 Help transform realities for LGBTI communities across Europe and Central Asia.With your support we can do more. Make change happen here.
No. 331. April 2023. In this issue…
ILGA-Europe
Bodily integrity
EU enlargement
Equality and non-discrimination
Family
Hate crime
Intersectionality
Legal gender recognition
Public opinion
Notice board
We're seeking an Executive Director

ILGA-Europe is seeking an outstanding Executive Director to lead and set the direction for the organisation, someone to steer ILGA-Europe to continue to drive political change at the regional level, and to strengthen our movement amidst the complex and fast changing evolution of LGBTI equality in Europe and Central Asia.

Read more and apply before 19 May.

 

We're looking for a new Strategic Litigation Officer

We are looking for a dynamic team player to lead on key activities aimed at strengthening strategic litigation on LGBTI rights in the EU, in a position linked to a project that runs until Spring 2025. The Strategic Litigation Officer post is an integral part of our advocacy work for a strong legal and policy framework and implementation, protecting LGBTI human rights across Europe.

Read more and apply before 24 May.

 

Strategic planning process for 2024-2029 has started

ILGA-Europe started our strategic planning process in March with staff and board, and now collects members' input through an online consultation. The input gathered through this online consultation will be important to help shape the agenda of the Strategic Planning Session, which will take place in June.

Are you a member of ILGA-Europe? Contact us to join the process.

 

The 5 crucial elements to raise funds effectively

Do you want to start a fundraising campaign for your LGBTI organisation but are unsure of where to begin? Our latest Skills Boost session looked at how to create effective fundraising campaigns targeted at individual donors, exploring some good practices and examples. In a blog post we brought the main learnings from the latest session, case studies and examples of the work done by participants.

Read our blog post. Watch back the recording of the Skills Boost.

 

Join our Skills Boost session on data visualisation for LGBTI communication

Do you wish you could visualise data to tell better stories for your LGBTI activism? Have you wanted to use an infographic but are not confident in your data or design skills? Join our next Skills Boost about data visualisation for LGBTI communication on Thursday 25 May, 12 noon CEST. This will be a beginner-friendly 60-minute session focusing on creating simple graphics using data from the freshly launched ILGA-Europe 2023 Rainbow Map and Index.

Read more and register here.

---

Calling on the EU co-legislators to criminalise intersex genital mutilation

On 26 April, ILGA-Europe, OII Europe and End FGM EU organised a lunch briefing at the European Parliament on addressing intersex genital mutilation (IGM) in the EU Directive on combatting violence against women and domestic violence with the participation of MEPs. In response to the event, we joined OII Europe's call on the EU co-legislators to criminalise IGM, particularly against intersex women and girls.

Read more.

---

This year's Enlargement Review is out online

On 11 April, ILGA-Europe and ERA launched this year's Enlargement Review. Our annual LGBTI Enlargement Review assess gaps in legislation and policy for the protection and advancement of the human rights of LGBTI people in the enlargement countries, and identifies priorities the EU should insist authorities in each country need to tackle in the coming year, as identified by LGBTI activists in the respective countries.

Read more and download your own copy of the report.

---

Over half of EU member states joined to support the EC infringement against Hungary

6 April was the deadline for the EU member states to send their written support for the European Commission infringement procedures against Hungary at the Court of Justice of the European Union (CJEU), targeting the 2021 law discriminating against LGBTI people and the disclaimer imposed on a children's book regarding LGBTI content. Austria, Belgium, the Netherlands, Luxembourg, Denmark, Germany, Ireland, Finland, France, Malta, Portugal, Spain, Sweden and Slovenia joined to support the procedure.


European Commission published their progress report on the LGBTIQ Equality Strategy

On 12 April, the European Commission published their progress report on the first-ever LGBTIQ Equality Strategy 2020-2025. In parallel to the EC progress report, ILGA-Europe published our evaluation of its implementation, highlighting five key aspects and setting out recommendations to ensure strong implementation of the full strategy by 2024. Half-way through, the evaluation of LGBTI organisations is positive, but also pointing clearly to where more is needed to ensure the implementation of the strategy in all areas of EU competence and to fully live up to the commitments the EC proudly adopted with the strategy.


---

Disappointing decisions from the European Court of Human Rights on trans families

On 4 April, the European Court of Human Rights published its decisions on two cases of trans parents from Germany. In both cases, the applicants challenged the fact that the birth certificate of their child does not show their recognised gender identity. The Court found that it is within the State's discretion to list a trans parent on their child's birth certificate using a "deadname" and sex assigned at birth.


---

Combating hate crime: How can LGBTI organisations work with authorities?

Tackling hate crimes against LGBTI people requires the cooperation of police authorities, but for different reasons this doesn't always happen. The European Commission has developed a guide for national authorities on how to work collaboratively with civil society organisations in combating hate crime. In a new blog post, we share some ways in which LGBTI organisations can contribute to combating attacks against the LGBTI community, which are still on the rise across Europe.


---

New briefing report on older LGBTI people with intersecting identities

On 3 April, alongside AGE Platform Europe, ILGA-Europe launched the third report of our Intersections series, taking a deep dive into the FRA 2019 LGBTI II Survey. The briefing focuses on experiences of older LGBTI people when it comes to discrimination, violence, housing, parenting and making ends meet. The report takes a specific look at older LGBTI people with intersecting identities.


---

Slovakian Parliament discusses to make LGR impossible

On 21 March, the National Assembly of the Slovak Republic approved the first reading of a bill to make legal gender recognition impossible – a de facto ban. The change in the law would require people seeking to access LGR to undergo a genetic test to "prove that the person's sex has been incorrectly determined in the past".

ILGA-Europe calls

on Slovakian policymakers to reject this bill and ensure alignment with international human rights standards.

---

What the data says about the acceptance of LGBTI people in Europe

Despite a rise in anti-LGBTI hate speech and violence across Europe, in our recent Annual Review, we have conversely seen a rise in acceptance of LGBTI people in many countries, including places where politicians and public representatives are known for their anti-LGBTI views. We've compared the evolution of public opinion between 2020 to 2023 through our Annual Reviews.


---

CIVICUS updated their donor finder directory

CIVICUS updated and expanded the edition of their Donor Finder directory, first published in 2021. It contains a list of progressive donors offering funding and non-financial resources to civil society, including small and even informal groups and individual activists. Listed donors offer resources mostly for general activities and projects that do not require immediate action. It is available in English, French and Spanish.

Download your copy of the directory.

SOGI Campaigns has a new online course on disinformation

On 4 May, SOGI Campaigns is launching their new online course on disinformation with a panel of LGBTI activists and disinformation experts. The course is specifically aimed at LGTBQ campaigners around the world. It is free to anyone and includes guides to all the different types of disinformation, interactive exercises, and case studies.

Register for the launch event. Take the course online.

ILGA World is looking for a Senior Officer – Gender Identity and Gender Expression

ILGA World is hiring for the position of Senior Officer – Gender Identity and Gender Expression to engage in women's rights, feminist, sexual and reproductive health and rights, trans, and gender-diverse spaces, and to identify opportunities for collaboration and mutual support. The Senior Officer will work closely with the United Nations Department at ILGA World to identify advocacy opportunities for trans, gender diverse and LBQ women, as well as intersecting and decolonial identities.

Read more and apply by 14 May.

IGLYO accepts applications for their Activist Academy

IGLYO will organise their fifth edition of the Activist Academy in Tallinn, Estonia, from 9-16 July 2023. The Activist Academy is a skills-based training programme for young people between 18 and 30 at the beginning of their activist careers who are passionate about activism, advocacy and learning, and have a strong interest in LGBTQI rights.

Read more and apply before 10 May.

IPPF has two new vacancies

IPPF – International Planned Parenthood Federation European Network has new vacancies for a Youth Networker and a Governance, Accreditation and Safeguarding Advisor. As part of their new strategy, Come Together – Strategy 2028, they are looking for new team members to join their team. The strategy commits IPPF to shaping laws, policies and norms through feminist action and international solidarity; and to strengthen the federation adding new drive for real and lasting impact.

Read more and apply.